fit. In this blog post, you'll learn how outdoor sports, particularly with Saysu GmbH's Outdoor Fitness and Calisthenics products, can not only improve your fitness but also enhance your well-being. Get inspired and motivated to experience the best summer of your life!
The Benefits of Outdoor Training:
Exercising outdoors offers numerous benefits for both the body and the mind. Studies show that outdoor sports can improve mood and self-esteem. Moreover, it can help reduce stress and strengthen the immune system. The natural environment has a calming effect and helps clear the mind. And the best part: these positive effects apply to both men and women alike!
Outdoor Fitness and Calisthenics with Saysu GmbH:
Saysu GmbH offers a wide range of Outdoor Fitness and Calisthenics products specially designed for outdoor training. With these products, you can easily perform exercises such as pull-ups, push-ups, squats, and many others. Whether you are a beginner or an advanced athlete, Saysu GmbH's versatile training equipment will help you effectively achieve your fitness goals.
Scientific Findings on the Effectiveness of Training:
Recent studies confirm the positive effects of outdoor training on human health. In particular, training with one's body weight, as is the case with Calisthenics exercises, can help improve strength, endurance, flexibility, and coordination. This can reduce the risk of injury and boost overall fitness – all with minimal time investment.
Tips and Tricks for Effective Training:
To achieve the best possible results, you should train regularly, ideally three to four times a week. Be sure to include both strength and endurance exercises in your training plan. A balanced diet and sufficient sleep are also crucial to your success. Don't forget to allow time for recovery to give your body a chance to recuperate from the exertion.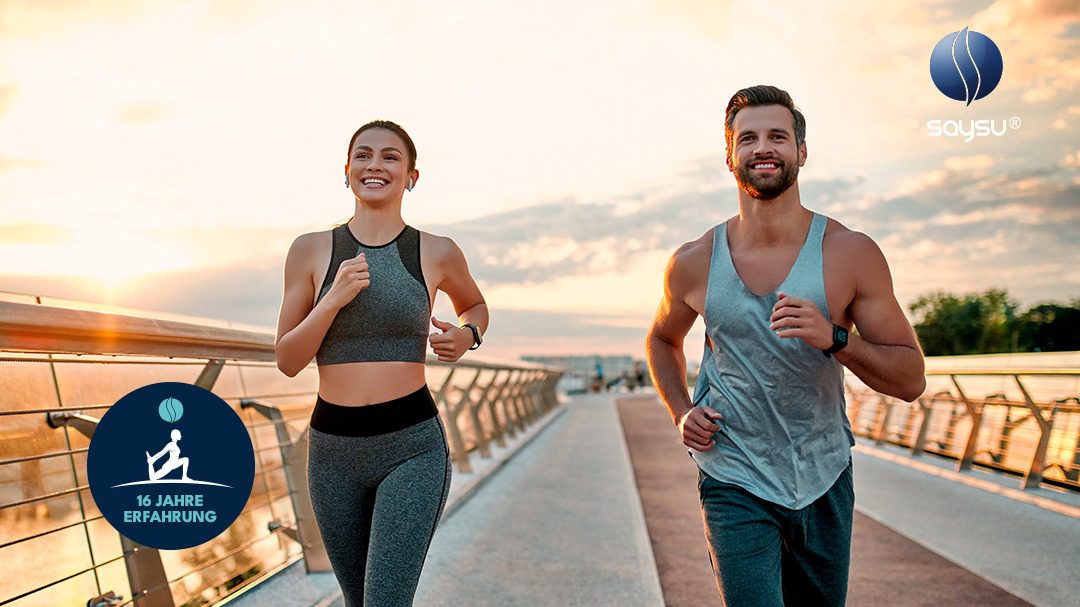 Conclusion and Contact Information:
Summer 2023 will be fantastic – and you can make it even better by getting in shape with Saysu GmbH's Outdoor Fitness and Calisthenics products! Our products are not only innovative and of the highest quality but also offer a variety of options to personalize and enhance your training experience. With different sizes and styles in our products, you can find the perfect fit and look for your body.
Outdoor training offers numerous benefits, such as improved oxygen intake and a stronger connection to nature. This can positively affect your physical and mental health. Our team of experts is always available to help you choose the right products.
If you would like to learn more about Saysu GmbH's products, please visit our website or contact us directly. We look forward to hearing from you and helping you get your body and mind in shape!